Visit the Farm for a Tour!
Bring the family and visit the farm. We are open to the public any time the Farm Store is open. Pick up a copy of our self-guided walking tour at the farm store. The walk themes change, but in them we will guide you through the farm ecosystem, including local and pollinator friendly plants & insects, local tree species, interesting facts about farm life and of course, a visit to see our flock. Check Farm Store hours first.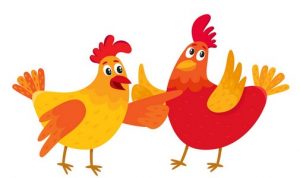 Farm Activities & Events!
We host a number of community events at the farm.  Our Farm Store hosts seasonal celebrations like a Summer Grand Opening and Harvest Fest on Thanksgiving weekend. 
What is summer time without some sweet outdoor music?! This summer, we would love to welcome you to the farm after hours for our series of live outdoor concerts. From classic rock to blues to funk, we have something for everyone. 
For any upcoming events, please check our Events Calendar.  
To hear about upcoming events, sign up for our newsletter and follow our Facebook page. 
If you want to host an event at the farm, please contact events@beetbox.ca.
Visit & Explore the Trails Around the Farm
Did you know we are part of a community of over 100 farms in the NCC greenbelt? Our location in Nepean is surrounded by protected wetlands, forest, beaver ponds and creeks running into the Ottawa River. There is a public walking, biking & skiing trail which circles the farm. 
This public trail is accessible from the farm, as well as P2 (off Carling rd, near Moodie) and the Shirley's Bay park. It also connects to the Greenbelt pathway if you want to bike here.  If you wish to hike to the farm, park at P2 or Shirley's Bay and follow the greenbelt signs until you see the bright orange BeetBox sign!