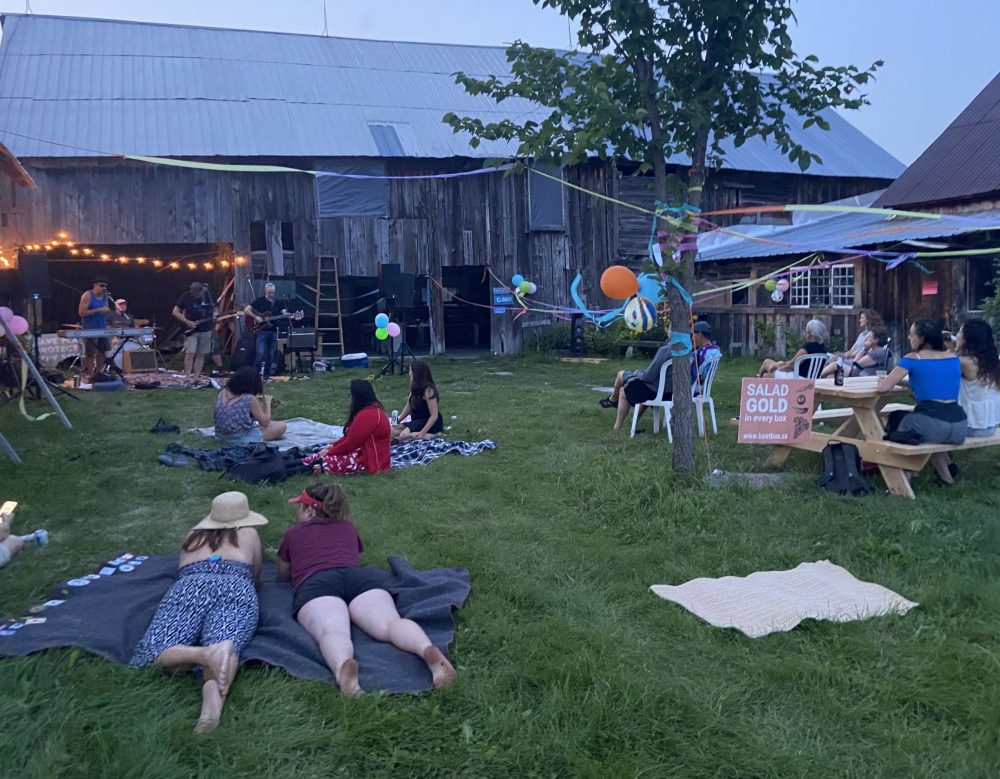 Concert Under the Stars: Nugruven
LIVE MUSIC AT THE FARM!
BeetBox Farm invites you to join us for a night of tunes and grooving, in our barnyard courtyard under the stars.
Join us for a night with Nugruven.This local band that draws on Funk, RnB, Blues and Latin / Caribbean styles, and a special sauce to create a kick @ss sonic experience. They love to get the audience bopping and grooving! Bring your friends!
—–
Steven Antoine- Keys
Gonza Meza- Drums
Jeremy Neal- Horns
Andrew Ochalski- Harmonica
Jacob Pollack- Guitar
Ryan Turley- Bass
---
Friday Sept 30th: Doors open at 7:30, show starts at 8pm
Enjoy the starlight and sweet tunes inside the U of the barns. Music starts promptly at 8.
Bring your own blanket or chair. You are welcome to bring your own snacks.
Parking for bikes is beside the barn. Parking for cars is along the east side of the driveway.
Tickets on sale now. Get your tickets in advance!
All proceeds support the farm in its efforts to offer diversified organic vegetables and community programming to the west Ottawa community.
Notify me about upcoming events!