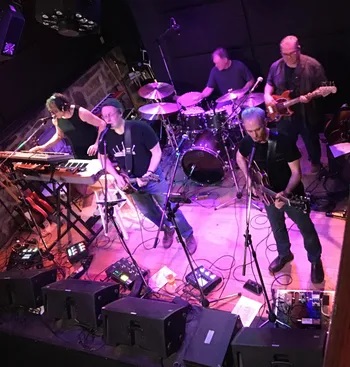 Concert Under the Stars: Faux Confessions and friends
BeetBox Farm invites you to join us for a night of tunes and grooving, all in a spacious, outdoor environment under the stars on Sept 10. Bring a blanket or chair to sit on (but be prepared to dance also!). Feel free to bring your own snacks or beverages. Parking is along the right side of the driveway.
Lineup:
Open Stage: 4-5
Tito Medina show: 5-5:30
The Jamboise: 6-7
Otis Strange: 7:30-8:30
Faux Confessions: 9-10
The band Faux Confessions engages with core inspirations (Bob Dylan, Tom Petty, the Band, and more), while drawing on decades of original song writing, performing, and recording. Live shows range from a full presentation of original material, to a dialogue with key rock and roll influences. Faux Confessions is always searching for that moment of awareness that reminds us of exactly where we are.
Enjoy the starlight and sweet tunes inside the U of the barns.
Tickets on sale June 1st.  1 for $20, 3 for $50. 
All proceeds support the farm in its efforts to offer diversified organic vegetables and community programming to the Ottawa community.